What Are Acrylic Sheets – Top 4 Features of Using Acrylic Sheets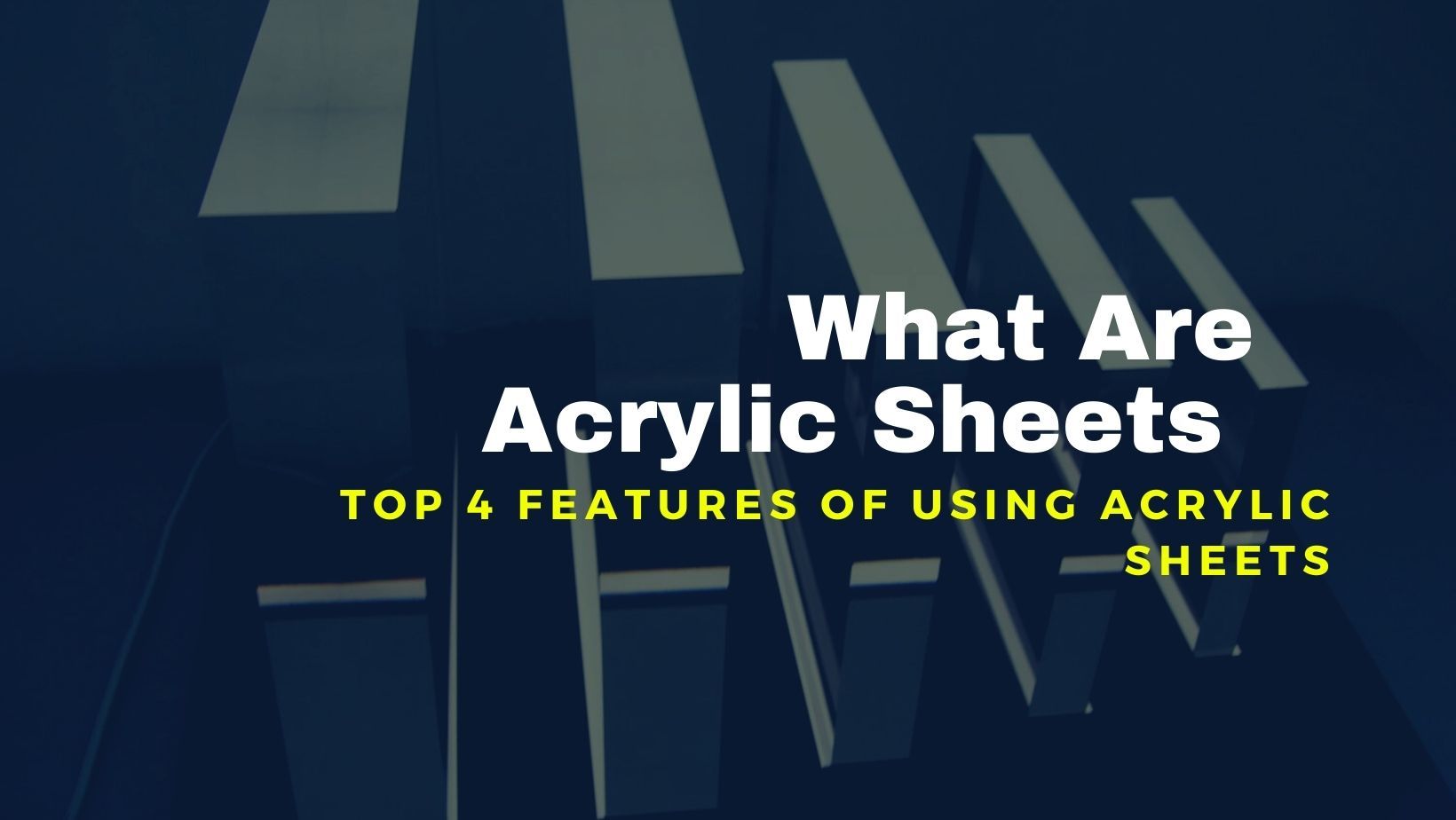 Acrylic plastic is one of the world's most-used synthetic materials available. If you aren't familiar with synthetic plastic, it's a natural material usually related to plexiglass. Commonly used in various applications, including point-of-purchase layouts, windows, signage, picture frames, furniture, aquariums, DIY projects, and more—this synthetic polymer is a versatile material with different benefits.
An acrylic plastic sheet is a similar option to be used as an alternative mineral glass. Acrylic and glass have well-defined benefits, and it is often tricky to know where one is more profitable than the other. Acrylic is the commonly used name for Polymethyl Methacrylate, or PMMA, which many companies produce globally.
1. Exceptional Optical Clarity & Transparency
Acrylic plastic is exceptionally transparent, allowing exceptional light transmission characteristics, outstanding optical clarity similar to glass, and the capacity to transmit 92 percent of white light. Perspex and Rohm Plexiglas are both sophisticatedly suited to the production of light patterns & eyeglasses.
2. Shock Resistant and Lightweight
Acrylic sheets, called plexiglass, might significantly impact ordinary glass resistance and have exceptional resistance to element breakage through shock or force. It is also half the load of glass and is comprehensive for machining into Precision parts.
3. Temperature Resilient
Acrylic plastic is exceptionally resistant to temperature changes, making it supreme for medical manifolds and microfluidics methods, and it can be thoroughly heated, managed, and diffusion bonded. Acrylic's temperature tolerance is ideal for assembling Food & Beverage analysis & testing devices.
4. Chemical Resistant
Acrylic plastic is highly resistant to various chemicals, making it perfect for manufacturing medical manifolds, microfluidics, and fluidic manifolds and devices. Acrylic is ideally suited for use in the manufacture of medical manifolds and microfluidics devices.
Our Other Products
Polycarbonate plate, WPC foam, aluminum composite sheets, Yard boards