Understanding the applications of Acrylic Rods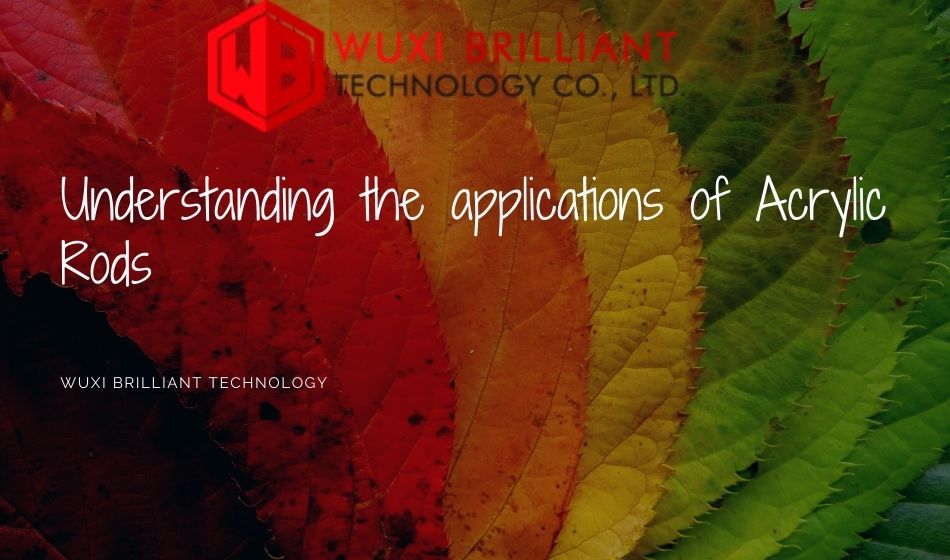 Acrylic rods are made up of solid cylindrical plastic tubes. These rods are known for their lightweight and excellent durability in the market. Acrylic rods do not shrink or melt in sunlight because they are UV resistant and possess great temperature withstanding. Although made from plastic, these rods tend to have extraordinary impact strength. Also known as plexiglass, these rods can be used in several applications, including signage, displays, model making, aquarium tanks, and arts & crafts. Apart from these uses, plastic acrylic rods can also be sawed, drilled, decorated, and painted. In fact, there are an innumerable number of pf plastic acrylic rods providers that you can contact for placing orders.
How Strong Are These Rods?
An acrylic rod tends to be rigid and transparent in appearance. It provides an excellent alternative to standard glass. These rods are ten times thicker and more robust than normal ordinary glass roads. When it comes to finances, acrylic roads do not strain the pocket as they are very economical; therefore, you get to have a fantastic product without any comparison on opaque clarity at reasonable rates.
How Versatile Are Acrylic Rods?
Due to their versatility, acrylic rods can be used in various applications. They are available in varying lengths and diameters. For instance, 0.0625 to 1.5 inches. These rods are available in different tolerance rates as well as corresponding to the use and application. Due to the latter discussed features, plastic acrylic rods are used in multiple applications. For instance, they are used in fish aquariums, decoration pieces, or management systems.
Do Acrylic Rods Break Easily?
Due to their incredible durability and tensile strength, they can sustain a broad range of extreme temperatures. They also have enhanced weather resistance, implying that they can maintain the impact of any degree and type in case of weather mishaps. It is guaranteed that regardless of the degree of impact, these rods will not break or shatter. And even if these breaks, they break into large pieces instead of shattered into small pieces.
How Rigid Are Acrylic Rods?
The acrylic rods can sustain any degree of higher temperature. It can be backed up by these rods have a melting point of about 160 degrees. However, these rods tend to be tough and durable, but they can also get scratted easily, interfering with their opaque clarity. The production process of these rods emits toxic fumes into the environment, which is one reason people discourage using these rods.