Wuxi Brilliant a wholesaler where you can buy all types of acrylic sheets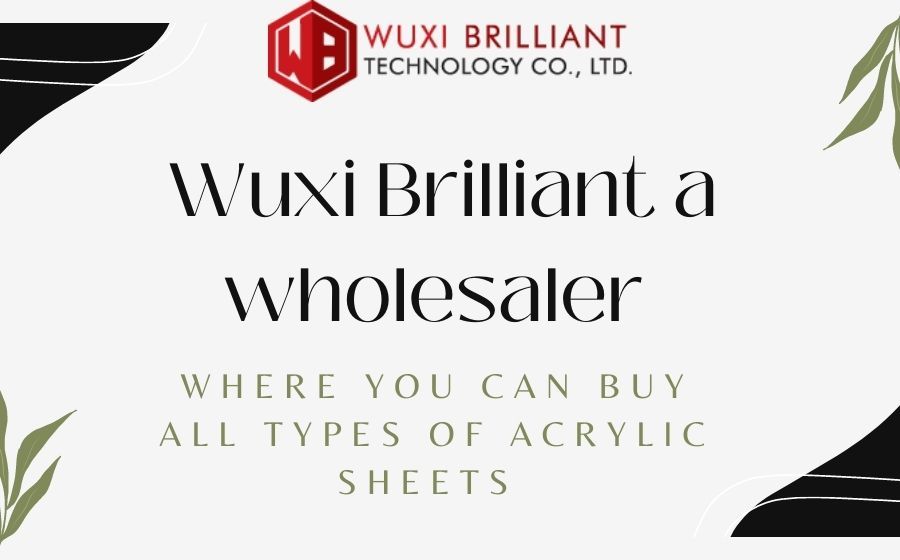 Wuxi Brilliant is one of the leading wholesalers of all types of acrylic sheets and aluminum items. They are known for the wide variety of products that they provide to the clients. They also provide customized products to their clients depending on their requirements. They have an online store for the ease of their online customers. If you are looking for different products, then you must visit the online store of Wuxi Brilliant. Not only are they renowned for their superior quality, they are also considered to be one of the most affordable as well.
Our Main Products Include:
• Acrylic sheets
• Polycarbonate sheet
• WPC foam board
• aluminum composite pane
• Yard signs
We have some of the best and professional engineers, that's why all their products are made from using only the finest quality materials and are very precise in size and dimensions.
What Makes Us The Best Company
Wuxi Brilliant Technology is known all over the world because we supply only the best quality custom-made acrylic sheets and supplies all their products on a global scale. It is a company that is dedicated to providing its customers with the best quality custom-made acrylic sheets. If you are interested in some of these acrylic sheets, contact Wuxi Brilliant today by visiting their website. we offer, from home improvement to decorative products, we offer it all. We are the leading wholesaler and always looking for customer feedback to improve upon our products. If you have any questions about the products we offer, please get in touch with us.
Our customer service is prepared to help you with any questions or problems you might have with your order or delivery. We always strive to make sure our customers are satisfied with their orders, and we always do our best to resolve any problems that may arise. So, if you have any questions or concerns with your order, we hope you'll contact us.. If you have any other questions, comments or feedback, we would love to hear from