What is an aluminum composite panel?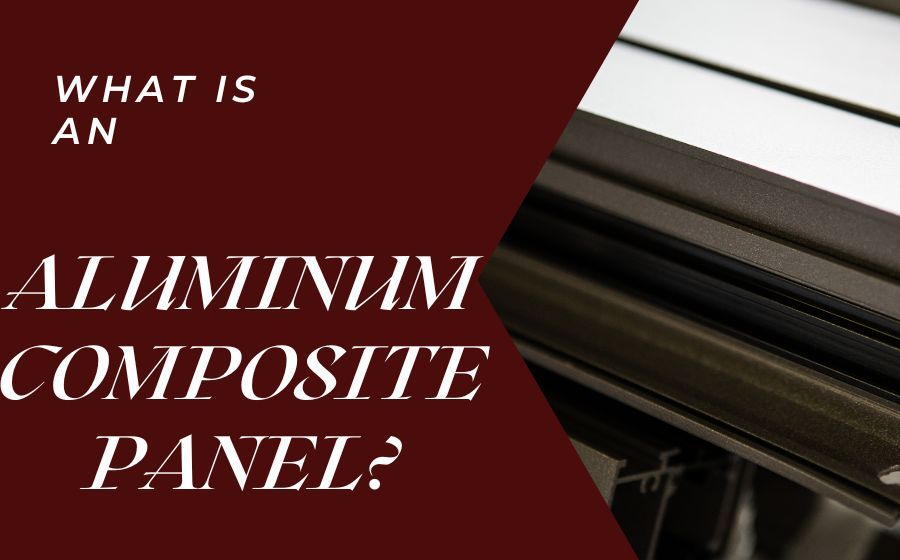 An aluminum composite panel is a building material with a foam core wrapped by an aluminum shell on the outside. These panels have many similarities to wooden sandwich panels. However, they have a superior strength-to-weight ratio. The core of these panels is made of insulating foam, such as polyethylene or polystyrene, which are excellent at decreasing thermal transmission through walls. Manufacturers enable installers to rapidly create walls and other architectural elements by integrating insulation and aluminum panels into a single material.
Perfect for the exterior cladding system
Aluminum composite panels are two aluminum sheets joined together by a thermoplastic core composed of polyethylene. Aluminum composite panels are ideal for external cladding systems due to their structure. Cladding is a process in architecture that covers a building's façade with another material to protect it from the elements and provide an exquisite and contemporary finish. Aside from exterior applications, aluminum composite panels may also be employed in interior design.
Low priced and can be well shaped
The main benefit of aluminum composite panels is that they are inexpensive and can be cut and shaped to any size or form. Aside from that, aluminum panels may be colored in any color and simulate other materials such as wood. Aluminum is a lighter material than other cladding panel materials. Aluminum is particularly robust in contrast to other materials since it has inherent durability. When exposed to air, it develops a unique coating of aluminum oxide that prevents roots, rusting, and corrosion.
Alucobond
There are several aluminum composite panels, including Alucobond, Vitrabond, Alpolic, and others. Alucobond, for example, is made up of two aluminum cover sheets and a polyethylene core layer. The panel made of aluminum Alucobond has a smooth finish and is highly flexible while remaining strong. It is available in a wide range of common colors, but it is possible to customize the color to match your project or brand image.
Alucobond's significant qualities include
weather-resistant, shock-resistant, vibration-absorbing, unbreakable and straightforward to set up.
Vitrabond:
Vitrabond is another example of an aluminum composite panel. It is a cladding panel made of aluminum, perfect for exterior facades, fasciae, and sun blades. Vitrabond composite panel offers several benefits over conventional cladding panels.
Some benefits are:
little upkeep, lightweight weather-resistant, and simple to install
Strong, light, and easy handling
The aluminum composite panel is the answer to strong, light and easy to handle architecture requirements. Aluminum composite panel company ensures to manufacture such panels that can protect the building and prolong the lifespan of building materials.