What are the benefits of using polyvinyl chloride foam sheets?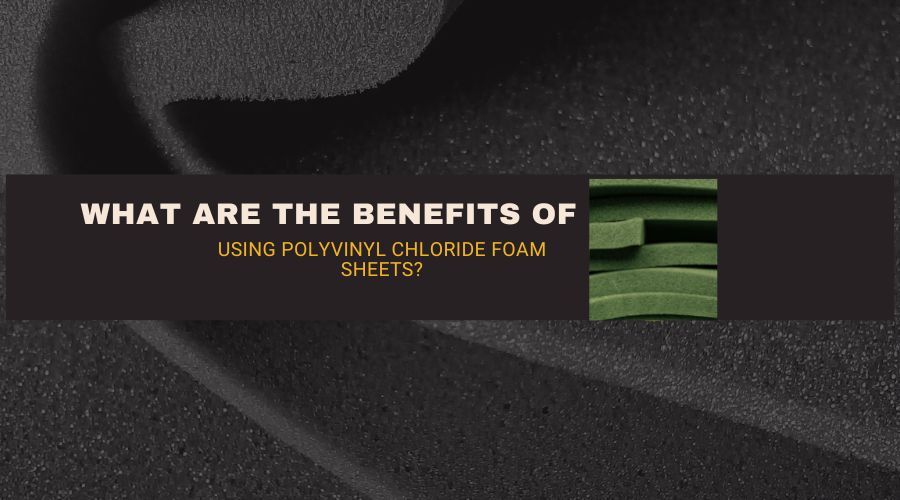 Inventions have allowed people to enhance the method which they employ to thrive, build and consume. Technology has revolutionized the arena spanning human lives. This is true for building substances as well. There were times when people did construction by utilizing clay or soil without any binding substance. And when people look around today, they see the marble-stoned buildings and sparkling glass offices. Human beings kept conducting experiments to make most of the natural resources available to them and develop materials that have a good quality and survive longer than natural substitutes. One such substance is polyvinyl chloride, also known as PVC. People highly prefer this substance because of its water-resistant characteristics, durability, and strength.
Every PVC foam sheets company supplies polyvinyl chloride foam sheets for every kind of construction activity, be it outdoor or indoor, because of its versatility. It has been an excellent substitute for wood inclined to suffer from all weather impacts and will probably corrode in some years. Polyvinyl chloride sheet is light weighted compressed foam board developed utilizing inorganic chemical substances, resins, and petroleum items. It is composed of a rigid substance with less density than conventional polyvinyl chloride. Polyvinyl chloride foam sheets feature a tremendous strength-to-weight ratio, moisture resistance, and flame resistance, which is a much-preferred alternative to woody sheets.
Why are polyvinyl chloride foam sheets popular in the business world?
People commonly use polyvinyl foam sheets for several purposes and are very prevalent in signage, construction, and packaging industries. With a consistently expanding customer base with several industries beginning to use polyvinyl chloride foam sheets, the market for polyvinyl chloride sheets is expected to grow continuously at a very rapid rate. In additions to standard uses such as partitions, windows, false ceilings and wall claddings, people broadly use polyvinyl chloride foam sheets across the exhibition and display industry to develop pop-up displays, exhibition boards, shelves, racks, and display boards and also to develop every day products such as bank cards. It is becoming highly preferred because of its multi-purpose capabilities and features.
Benefits of using polyvinyl chloride foam sheets
Let us point out the reasons behind the popularity of polyvinyl chloride foam sheets in the market. This blog points out the reasons below
1 Water resistance
Whenever polyvinyl chloride gets exposed to water, it does not change or swell its composition making it water resistant. Thus, polyvinyl chloride foam sheets ideally suit areas with different climatic conditions.
2 Corrosion resistance
Polyvinyl chloride foam sheets have anti-corrosive qualities, and they retain their chemical stability. Therefore, polyvinyl chloride foam sheets do not react when exposed to some chemical substances, helping it maintain its type and protect it from any deformation.
3 Fire resistance
Like every other building material, polyvinyl chloride sheets burn whenever they are exposed to fire. Nevertheless, if their ignition source is removed, it would stop burning as it is self-extinguishing.
4 Lightweight
Polyvinyl chloride foam sheets are lightweight yet sturdy and durable. These foam sheets are relatively simple to handle due to their light composition.
5 Durability
Polyvinyl chloride foam sheets resist abrasion. These foam sheets are incredibly durable and have good mechanical strength. Apart from that, polyvinyl chloride foam sheets are incredibly durable because of the structure of their molecular components. Polyvinyl chloride sheets can last for many years without decay or damage.
6 Non-toxic
Polyvinyl chloride foam sheets do not contain a considerable level of formaldehyde like the rest of interior decoration substances and are composed of a substance that has been utilized for over five decades, which has helped it become safe for construction.
7 Electrical insulating
Polyvinyl chloride foam sheets have great electrical insulating qualities that greatly facilitate suit various atmospheres. These sheets do not conduct electricity.
8 Simply molded
People can easily mold polyvinyl chloride to suit every specification. They can cut it to manufacture furniture and even be manufactured into wall panels for external use.
9 Partially Soundproof
People sometimes use extended polyvinyl chloride foam sheets for soundproofing. Whereas these foam sheets could not fully block sound, they could definitely reduce the noise substantially. Apart from that, where partitions are manufactured utilizing polyvinyl chloride foam sheets, they are inclined to be resistant to sound impacts, thereby helping to keep people's privacy intact. This makes it excellent for using them in offices.
10 Cost-effective
Polyvinyl chloride foam sheets are a great substitute for aluminum and wood as they are offered in different price ranges. Apart from that, they do not need any additional maintenance and exist in the same state for a long period. Another advantage of using polyvinyl chloride foam sheets is that no special machinery is needed to drill or cut these foam sheets, which has helped it become a cost-efficient alternate.
Typical applications of polyvinyl foam sheets
Signage composed of polyvinyl chloride foam provides great value for various sign applications. Polyvinyl chloride sheets consistently display colors, which has made it an excellent choice for real estate signs, menu boards, display boards, directional signage, and point of sale displays.
The market for construction and building has also seen great enhancements with polyvinyl chloride foam applications. The usefulness of polyvinyl chloride foam sheets has allowed designers, architectural experts, and builders to become as innovative as they like to be with their designs.
Exhibition spaces have also taken advantage of polyvinyl chloride foam applications. As the polyvinyl chloride foam is light-weighted and simple to work with, kiosks, event and staging displays, display cases, and trade show booths composed of this substance have become simpler to use and install.
For marine market uses, marine grade polyvinyl foam has been particularly developed to tolerate severe environments. Cup holders, coring substance for backing plates, swim platforms and marine upholstery substrate could be composed of the marine polyvinyl chloride foam and has seen great performance.
Why is polyvinyl chloride foam much better than plywood?
Polyvinyl chloride is much better than plywood because plywood might not effectively sustain the moisture and heat whereas polyvinyl chloride would be an excellent choice for durability and longevity of the substances to sustain heat and moisture.