Reasons to Use WPC Products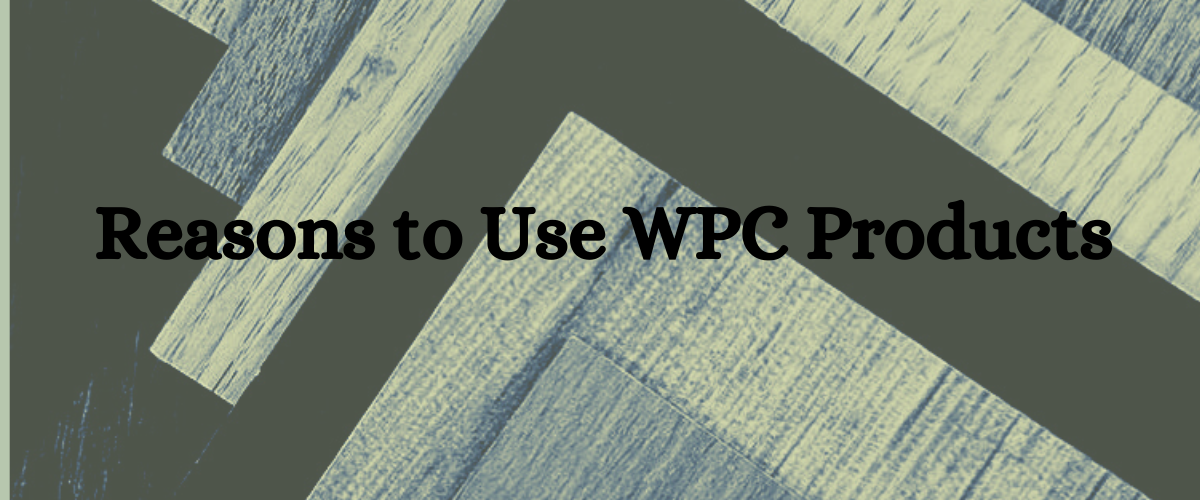 WPC is a highly durable and secure material mainly used for construction purposes. It is a mixture of wood flour/wood fiber and thermoplastics. The WPC boards are also manufactured from inorganic fillers and plastic composites. Wood-Plastic Composites can also be defined as materials manufactured by amalgamating a powder of wood or woody biomass from agricultural residues and then mixed with polymers such as polyethylene or polypropylene within an extruder. Wood-plastic composite, or WPC, is a robust, high-end flooring option. The WPC doors are used for decking, railings, floorings, fences, windows, landscaping, doors, outdoor or indoor cladding, making doors and windows frames, and preparing sturdier and designer items mixing the ground furniture, etc. Here are a few of the significant advantages of WPC products or materials.
Water-Resistant
Other materials with wood often fail when in exposure and are not resistant to water. In contrast, wood-plastic composites are water-resistant, making them a lot more desirable and ideal, especially for use in possibly wet areas like cleaning rooms and washrooms.
Wide Range of Applications
Because of the WPCs' robust nature and competitive pricing, they apply to a wide range of scenarios, especially for interior designing applications like deck flooring, fall ceilings, wooden flooring, and shoe racks. Moreover, they are also used for advertisement applications, such as display and graphic boards, signboards, direct digital printing, etc. WPC foam board is smartly investing in research to improve the application areas of these modern-age materials.
Sturdier Materials
One factor that works most for WPCs is that they are solid and sturdy. Their external strength makes them fit for various uses, and further, having a high melting point also supports them.
Eco-Friendly
Owing to massive threats of global warming and climate change, it is instrumental that along with a push by the régime, there are changes in customer behavior as well. WPCs do not directly employ wood but only their scum, so they can contribute amazingly against cutting down trees.