How should people purchase aluminum composite panels?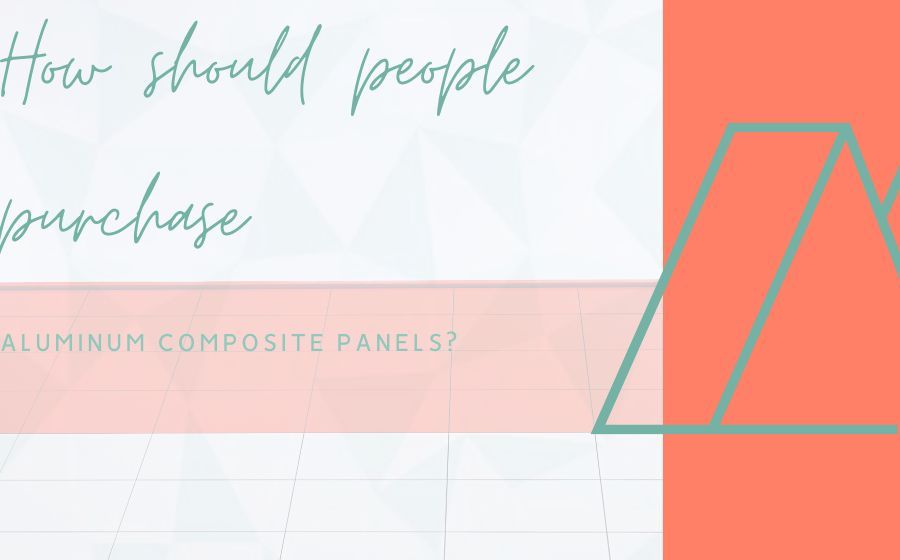 Aluminum composite panels are panels composed of artificial substances in ten to twelve coatings which are joined together to provide aluminum composite panels with long-lastingness, design and color, flexibility, and tensile strength. People often use these panels to clad ceilings and walls in exterior or interior applications. Particular applications are decorative fins, advertising plates, canopies, columns, fascia, parapets and wall curtains. Several furniture manufacturers use aluminum panels for walls and shelves after buying them from an aluminum composite panel wholesaler.
Leading building professionals prefer using aluminum composite panels. They are simple to install, handle and deliver. People can wash aluminum composite panels after installing them. Like every other valuable equipment or substance fitted in a property, they require faithful and regular maintenance. They are cost-effective, energy-efficient, impact-resistant, and would survive for an extended period. In addition, aluminum composite panels are also offered in many dimensions, profiles, finishes, and colors. This blog discusses some factors people should consider when buying aluminum composite panels.
Budget
Every builder has a decided budget, thus it is the first factor they should consider when buying aluminum composite panels. Luckily, the aluminum composite panel is a cost-efficient substance that people can buy at an affordable price. For example, aluminum composite panels equipped with a polymer core are more economical than the rest of the cores. For rigid security standards in the external or internal cladding, people might require fire-resistant aluminum panel cores, which may be more costly to cut down the spread of fire. Considering that aluminum composite panels are offered in different dimensions, thicknesses, finishes, and colors people should also consider them when deciding their budget.
Installation
A benefit of utilizing aluminum composite panels is the simplicity of installation. These panels are also flexible, so people could attain designs that are extremely tough to do with other substances. People must consider whether they require the aluminum composite panels outdoors or indoors. Interior applications have various specifications from external applications, which are exposed to pollution, typhoon, wind, and ultraviolet rays. External applications might thus need a higher degree of specifications. People should also care for the sealants utilized to join aluminum composite panels. Oil-based quality sealants could develop an ugly appearance, stains, and smudge on an otherwise pretty installation. People should view them in several aluminum composite panel installations and learn. So, they must choose their installers and suppliers wisely.
Panel finish
Aluminum composite panels are offered in different colors and finishes. They can seem like normal plain colored aluminum composite panels, wood, marble, bronze or stainless steel. As aluminum composite panel's panel finish would influence the aesthetic appearance of their construction project, this is another factor which people must consider. People should decide where they will utilize the panels and the theme or style of their building. Suppliers offer aluminum composite panels in various coatings- Fluoroethylene vinyl ether, polyester and Polyvinylidene fluoride. A polyester coating could attain high gloss and bright colors and is normally utilized for internal uses, digital print or signage. If people are finding some durable for external applications, they can choose polyvinylidene fluoride covering which has a fifteen-year warranty. The fluoroethylene vinyl ether is also an ideal choice with its decade long warranty, chemical resistance, ultraviolet stability and weather resistance.