How can people use acrylic plastic sheets to improve their homes?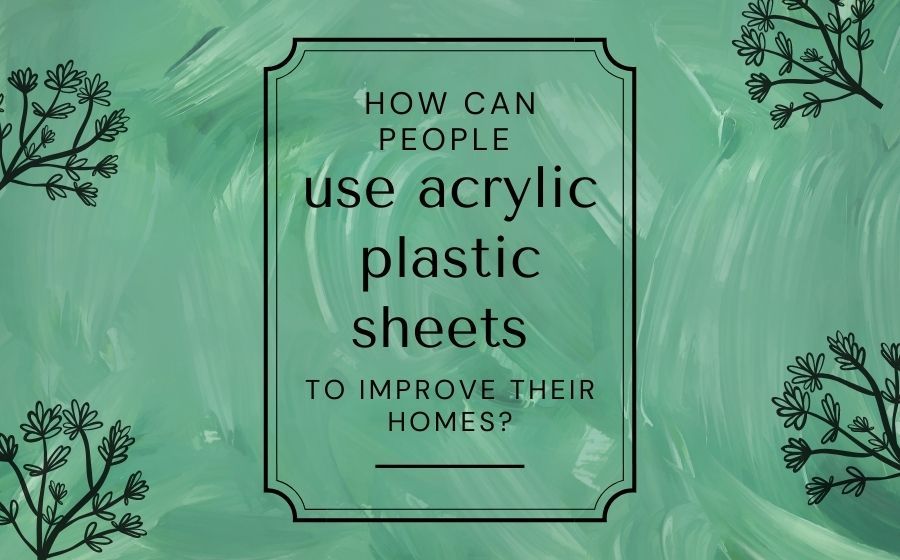 Plastic acrylic sheets have many various applications for residential and commercial construction. Nevertheless, homeowners can buy plastic acrylic sheets from a plastic acrylic sheet Wuxi Brilliant Technology and utilize it in their homes. As the acrylic plastic sheet is shatter resistant and durable, it is a great material for homeowners to decorate or upgrade their homes. The benefits of using an acrylic plastic sheet for improving homes include:
• Its ability to replace glass quickly.
• Simple installation.
• Its availability in different finishes.
Here are some ways people can employ to utilize acrylic plastic sheets in their house
Kitchen backsplash
Replace an outdated kitchen backsplash with a colored plastic acrylic sheet. It is grout less and thus, it is easier to wash and more hygienic. It can provide a modern upgrade to a kitchen that is waterproof, durable, and would outlast conventional backsplashes.
Glass cabinets
Whenever people need to replace their outdated doors of glass cabinets in their bathrooms or kitchens, they should not throw them in the dustbin. Instead, they should replace outdated brittle glass with an acrylic plastic sheet. More sturdy than glass, suppliers offer acrylic plastic sheets in different finishes and colors so people do not need to pay much money to replace the whole cabinet.
Home Décor
The benefits of using acrylic plastic for home décor are given below
• Less costly than purchasing décor from a shop
• Seventeen times more durable than glass
• A unique part that no one else has
Picture frame
Huge wall frames could be costly. Rather than paying for a wooden frame with glass that could easily break, people should employ acrylic plastic sheets. Acrylic plastic sheets are clear like glass but are more durable and lighter. People also would not have to worry about the breaking of acrylic plastic sheets and possibly destroying artwork.
Wall shelves
Shelves composed of the acrylic plastic sheet will tolerate toughness better than glass or plywood. Glass shelves could be brittle and harmful. Still, shelves composed of acrylic plastic sheets could look like glass shelves, but they are simpler to install and more cost efficient by decreasing the chance of damage.
Home furniture
There are some benefits of using acrylic plastic sheets in furniture. They are below
• Cost efficient
• Can be customized to size
• Entirely molded into every shape
• It can be utilized in simple do-it-yourself projects
coffee table
Safer than conventional glass, tables composed of acrylic plastic sheets better hold up against tear and wear and pose seventeen times greater resistance.