Exciting Benefits of Aluminum Composite Panels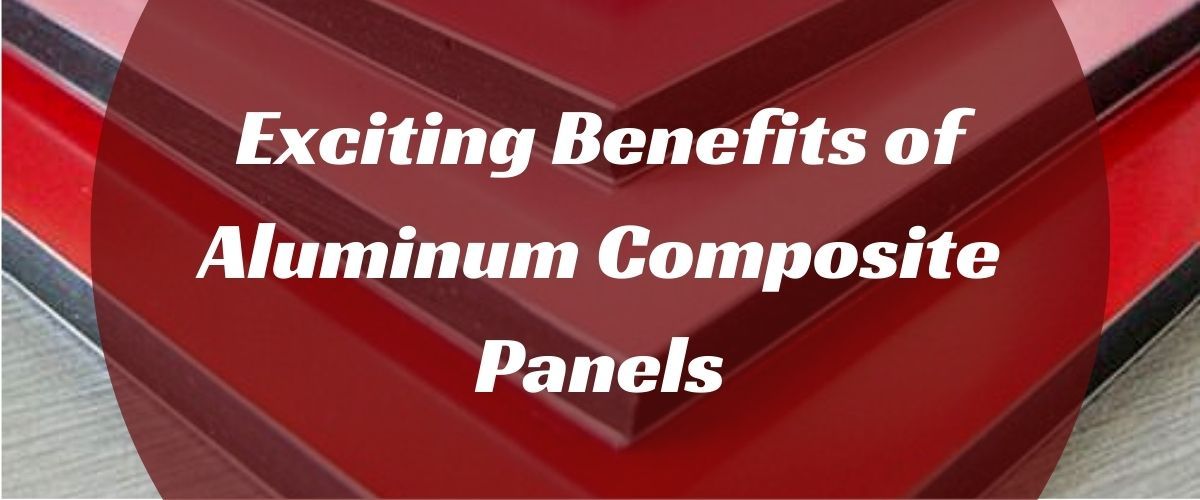 Aluminum Composite Panels (ACP), also known as Sandwich Panels, are the most widely employed cladding materials for modern buildings. It consists of two aluminum sheets merged to a non-aluminum core, manufactured for durability. These panels are an economical solution for patrons looking for a streamlined, modern structure. The aluminum composite panel providers give you high-quality panels that have further benefits to serve.
Durable Material
With aluminum composite panels, it is easier to form shapes that aren't so easy to make with other facade materials. Aluminum panels will aid you in creating a look that's highly efficient and aesthetically appealing. Every manufacturing material has to be sturdier, and in a mixture of zinc, magnesium, and copper, aluminum makes it more durable. Aluminum panels can be trimmed, folded, bent, drilled, perforated without losing structural integrity. Because of the excellent flexibility of the aluminum composite panels, it can be used where other materials can't. These are durable enough to last up to 30 years.
Lightweight Material
Aluminum is a material that is considered a lightweight material which makes it ideal for cladding systems. In comparison with other materials, aluminum is 66% lighter, which makes it a brilliant and suitable alternative.
Low Cost of Maintenance
In contrast to the other materials, aluminum composite panels require the least maintenance. In the buildings of rural areas, the aluminum panels require cleaning 0.5 times per year, while in the urban area, they should be maintained 0.5 to once per year. Also, n low rainfall and/or coastal area once per year and is a highly industrialized area 1-2 times per year. Apart from this, aluminum composite panels do not require cleaning often, and the procedure is way too easier. To eliminate the soil, one should employ water rinse with restrained pressure. If that doesn't eradicate the soil, then some other solutions can be employed for cleaning as well. One must consult the distributor and constructor before maintenance.
Economical
Aluminum composite panels are a very economical solution for building facades. Since these panels are very light in weight, there is no need for a lot of fixation points, which leads to a decrease in labor and material cost. Apart from easy installation, fixation and maintenance cost is also very low.